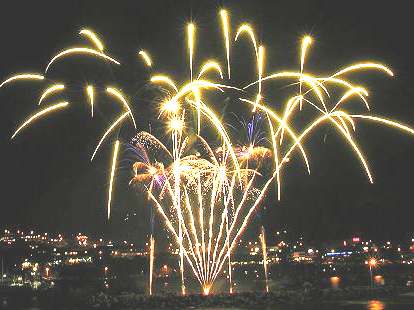 What better way to ring in the new year than with a court mediation for a super juicy lawsuit served almost a year ago for expressing your opinion on
Yelp
? That's how a 26-year-old custom furniture builder and San Francisco resident, Christopher Norberg, found himself after writing a negative review for
chiropractor, Steven Biegel
.
Interestingly enough, though Biegel is on record for having said Norberg's review "unjustly characterizes me as unethical and dishonest," his referral traffic from Yelp remained steady after the review was posted. It decreased, however, after he filed the lawsuit. Sounds like poor marketing and PR to me.
Regardless of how this dispute unfolds, it does promise to set new legal precedent for Yelp users who may have to censor their content in the future. Let's hope that's not the case.
Norberg has started his own vigilante
website
to protect free speech on Yelp. Elinor Mills
reported
additional details for CNET News:

The lawsuit, filed February 25, 2008, alleges that Biegel has suffered loss of reputation and business as a result of the review and seeks punitive damages. According to the lawsuit, the review allegedly contained false statements and inaccuracies that suggested Biegel was dishonest and accused him of fraudulent billing practices.
Norberg was treated twice by Biegel before a friend of his told him he had had billing problems with Biegel's office, he wrote in his review. Norberg, who said he did not have medical insurance, was not asked to pay for the visits because Biegel's office said it would try to bill his auto insurance company instead, the review said. Even though the insurance company refused to pay, Norberg did not initially receive a bill from Biegel, he said.
In the meantime, Norberg began getting treatment from another chiropractor who suggested he sue the driver of the car that hit him, Norberg's review said. Norberg eventually settled the case, the review said.
After learning that Biegel's bill to the auto insurer was $550 instead of $125, which was the amount quoted for two visits, Norberg called Biegel, his Yelp review said. Norberg said that Biegel demanded he pay $550 during that phone call, but then said he would waive the fee entirely, according to the review. Biegel later called Norberg and explained that his office bills insurers at a higher rate than patients who pay for service directly because of the higher office costs in dealing with the paperwork and delays in receiving payment, court documents said.
Biegel's office then made a call to Norberg's auto insurance company and learned about the settlement and then called Norberg and demanded he pay $125, the lawyers said. Norberg paid the bill and posted a review of Biegel with a one-star rating on Yelp on November 16, 2007.